Message from Christophers Sisters and Brothers
Since Christopher was the "baby" of the family, he was spoiled by all of us. We played with him constantly. We took him for walks to the park, read to him, and bought him toys and cute little outfits. We were all much older than Christopher and we adored him.
We have searched for him as a baby, then as a child, and now as an adult. We have followed leads around the world and will continue to do so until we have answers. Our intent is to find our little brother. We understand he is an adult and it would be difficult to comprehend learning that he was stolen years ago. We will not disrupt his life, but he has the right to know he has a family who has searched and searched for him for many years. His parents have given up everything for him.
Below is a photo of Christopher taken about a month before he was abducted. He was laughing at one of his older sisters because she was pretending to sneeze. In the background is a baseball trophy with his little baseball jacket. Christophers Dad had won the trophy at a tournament he played in that month. The photo on the right is Christopher being held up in the air by one of his older brothers and Christopher enjoying every bit of the attention. He was so loved.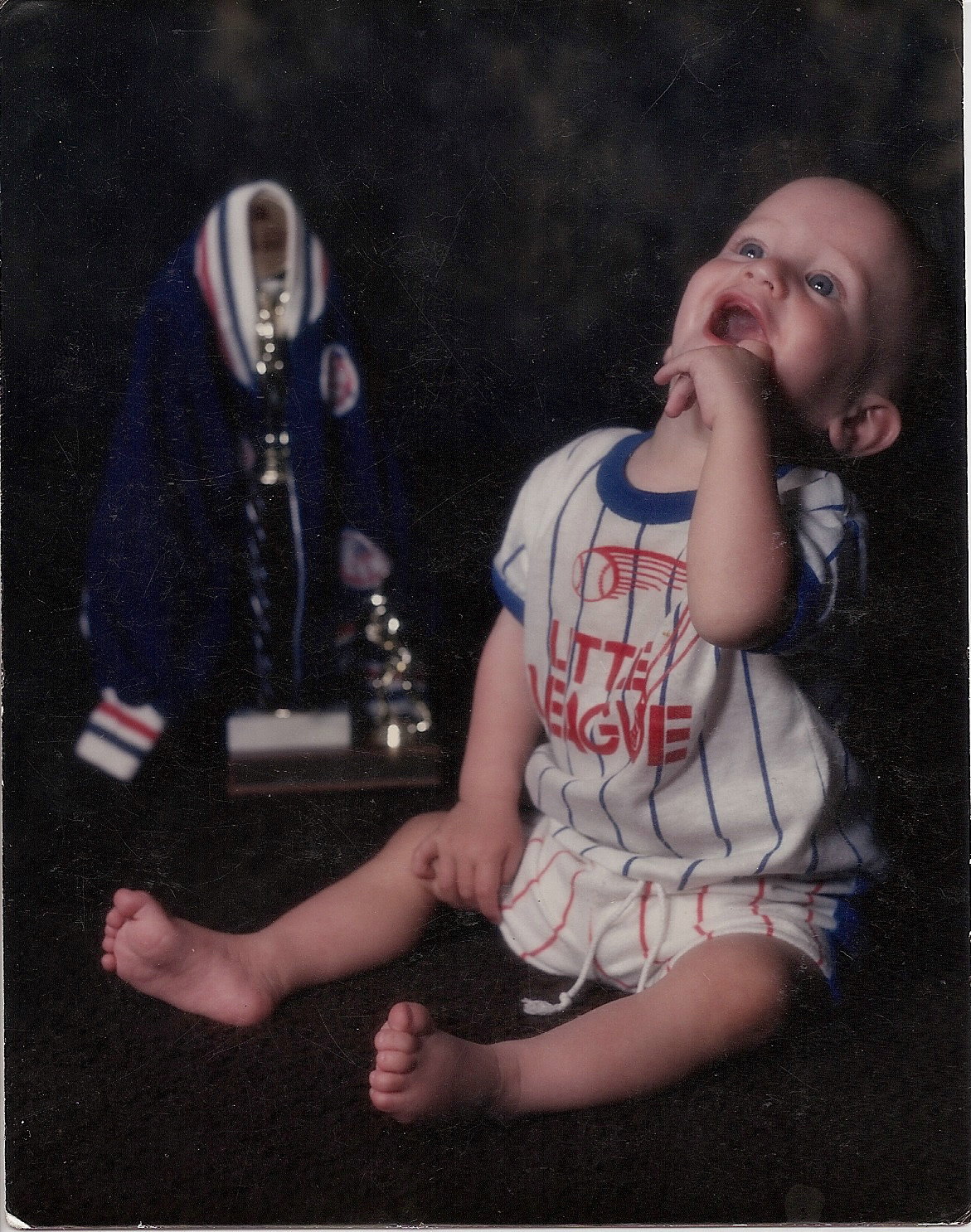 Additional Information about Christopher
His ancestry is of Swedish, Spanish, and English decent.

Christopher has 2 older brothers, and 4 older sisters. His youngest sibling was 15 at the time he was taken and the oldest was 23.

He had big blue eyes as a baby.
His height is of course unknown, but his Dad is 6' and his two older brothers are 6'1 and 5'9, so he is probably fairly average or tall.
Please look at the photo of his family to identify any resemblances.