UPDATE: Because of the ongoing investigation, we are limited as to what we can report here. For additional investigative information, please go to Christophers facebook page to see uploaded public documents. The CSPD has listed Christopher's case under the MOST WANTED for information. $100,000 REWARD.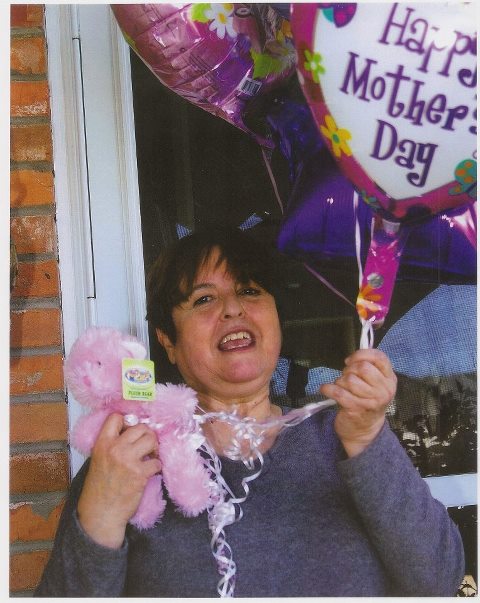 Abeyta family suspect Emma Manzanares Bradshaw
Non-family abduction.
Emma Bradshaw attempted to make contact with Christophers Father the night of the disappearance calling numerous times up until midnight.
The front door was open when the family discovered Christopher missing.
Family had been receiving hang up calls for over 6 months before Christopher's disappearance. They stopped the day he disappeared and then resumed again several months after his disappearance. The CSPD traced the calls to Emma Bradshaw.
Christopher's family was being stalked. Phone records indicate the victims Grandparents were also being stalked one month before his disappearance.
Christopher was taken from his crib between 12:30 a.m. and 6:00 a.m.
Christopher's Parents had been seperated and were reconcilling. It was the first night that Christopher's Father spent the night back home after a brief seperation.
Emma Bradshaw has prior police incident reports of breaking and entering.
Emma Bradshaw has previous charges of stalking and harassing a married man who was trying to end his relationship with her. Per court documents, Emma Bradshaw entered the home of a family and took family photos off the wall and sat outside their childrens school. Emma threatened the children.
Emma Bradshaw has been admitted to Colorado mental health facilities in the 70's and 80's.
Emma Bradshaw was "close personal friends" with Larry Buckallew, former sherriff of Pueblo Colorado.
Court documents can be seen on Christopher's facebook page along with video of the crime scene.
Anyone with additional information, please contact us through this website. Your information will remain confidential.
Christopher's family were suspects, as is the case with all abductions -- the family is looked at initially. The family feels that the initial investigators failed Christopher miserably in the beginning. The family cooperated from Day 1. They agreed to take polygraph tests so as to eliminate any suspicion the initial investigators may have about the family , so they could investigate potential leads and the sightings that came in. Christopher's Mom failed a polygraph and the family announced it to the media -- her Dr. had prescribed her pills to cope and she had been under heavy medication.
Unfortunately, not only was the family going through this hellish nightmare of Christopher missing, but the Detectives formed a myopic view. The family hired their own private detectives to follow up on sightings, because it became apparent that the initial investigators lacked the experience to investigate this stranger abduction. His parents never wavered during this time, coping with this tragedy and devoted every waking minute to find Christopher. They knew time was of the essence. The family never hired an attorney and always spoke freely with the investigators. Christopher's parents never moved out of Colorado, as they knew they needed to be close to the investigation.